Angela Sison is the founder and one-woman team behind clothing brand Conrado. I was happy to learn a bit more about her upbringing around the world and the inspirations that are woven into her brand.
Conrado designs render a refined yet relaxed vibe that can take you anywhere, whether you're going from the "city to beach" or packing a suitcase for a 2-week trip. Sison describes her brand as encapsulating "New England meets the Tropics with the effortless California vibe," a killer combination for adding elegant and versatile pieces to your wardrobe. At the Canvas by Querencia you can shop CONRADO jumpsuits, dresses, and matching sets in clean-cut silhouettes and adaptable color palettes.
Angela finds Inspiration for Conrado designs all over the world. When she is exploring, Angela likes to observe what people are wearing and consider the decisions that went into an outfit — from form to function, texture to color combination. "I think about how I would wear or change something," she says, "I will never design something I wouldn't wear."
Angela Sison is the founder and one-woman team behind clothing brand Conrado. I was happy to learn a bit more about her upbringing around the world and the inspirations that are woven into her brand.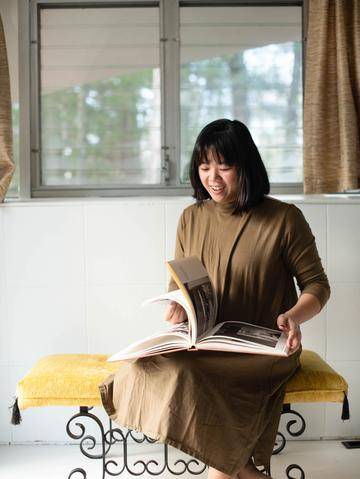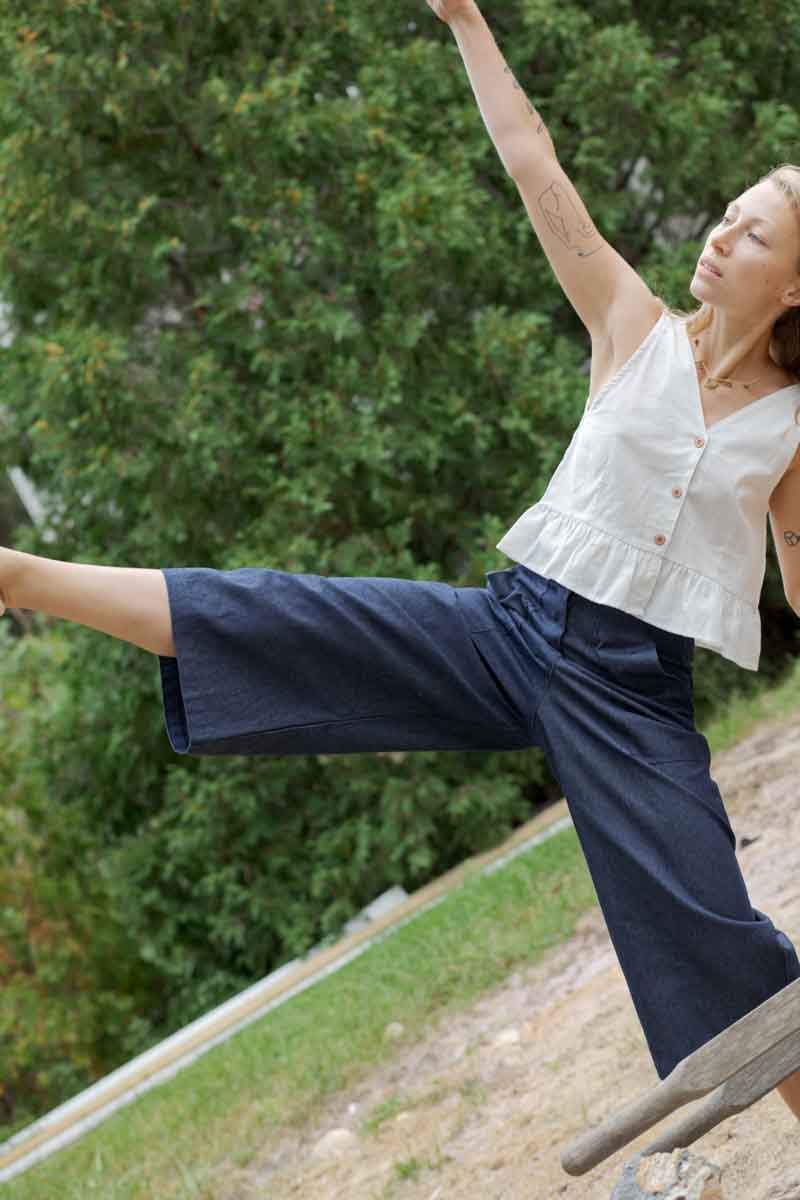 It is Angela's own wayfaring lifestyle that makes comfort and versatility one of the key principles of her brand. Growing up in San Francisco, she travelled regularly to Manila and after college worked in California, New York, and Paris. Today she lives and works in a smaller town, Martha's Vineyard, but she makes an effort to return to the Philippines, go home to California, and reach one new country each year. A love for traveling is not just close to Angela's heart, but truly "in her core," she says. This is due to influence from her grandfather, the brand's namesake. He travelled throughout the Philippines and abroad working as a sales distributor. The stories he told about his experiences fascinated Angela, and his style inspired her. "He was a very kind and generous man. He was adventurous," Angela recalls, "He collected many hats, always had a sleek utilitarian style but always comfortable."
All patterns for Conrado garments are made by Angela herself. This is one of her favorite parts of the design process. Everything then comes together when she finds the perfect fabric, which are always sourced from dead stocks. The amount of dead stock fabric in garment production is enormous, something Angela learned growing up around her family's textile factory in the Philippines. She saw firsthand the extra fabric and materials that brands would order in case of any mishaps during production. "I was always encouraged to use the excess fabric and make something out of it," she recalls, "My school projects would always consist of something with fabric or buttons on it." This cultivated a resourcefulness within her that was enforced by her time working for a big fashion corporation. She realized how much waste is actually produced by the industry, and that is why Conrado's mission is to use only dead stock and up-cycled fabric and materials. Through this commitment to reducing waste the brand strives for United Nations Sustainable Development Goal 11. Sustainable Cities and Communities and 12. Responsible Production and Consumption. "When I started Conrado, I knew that there was more than plenty of materials that were not being used, sitting in stock rooms and warehouses. It's important for me to not create more products that will just add to the problem," says Angela.

Growing up around her family's textile factory also taught her the importance of a relationship between designer and artisan when producing garments of high quality as well as dignity. "The artisans who create your clothing are so special to me. "I have known them since I was young. My clothing is produced in our small, family-owned workshop that my mother started over 40 years ago. The artisans have over 15 years of experience." In accordance with UN SDGs 1. No Poverty, 2. Zero Hunger, 3. Good Health and Well-Being, 4. Quality Education and 8. Decent Work and Economic Growth, Angela is proud to offer fair wages, health care, and sponsorships for housing and education to Conrado artisans. "We keep a family-like atmosphere," she says, " I grew up with them and I'm honored that we are able to be part of each others lives because without them, there would be no Conrado brand."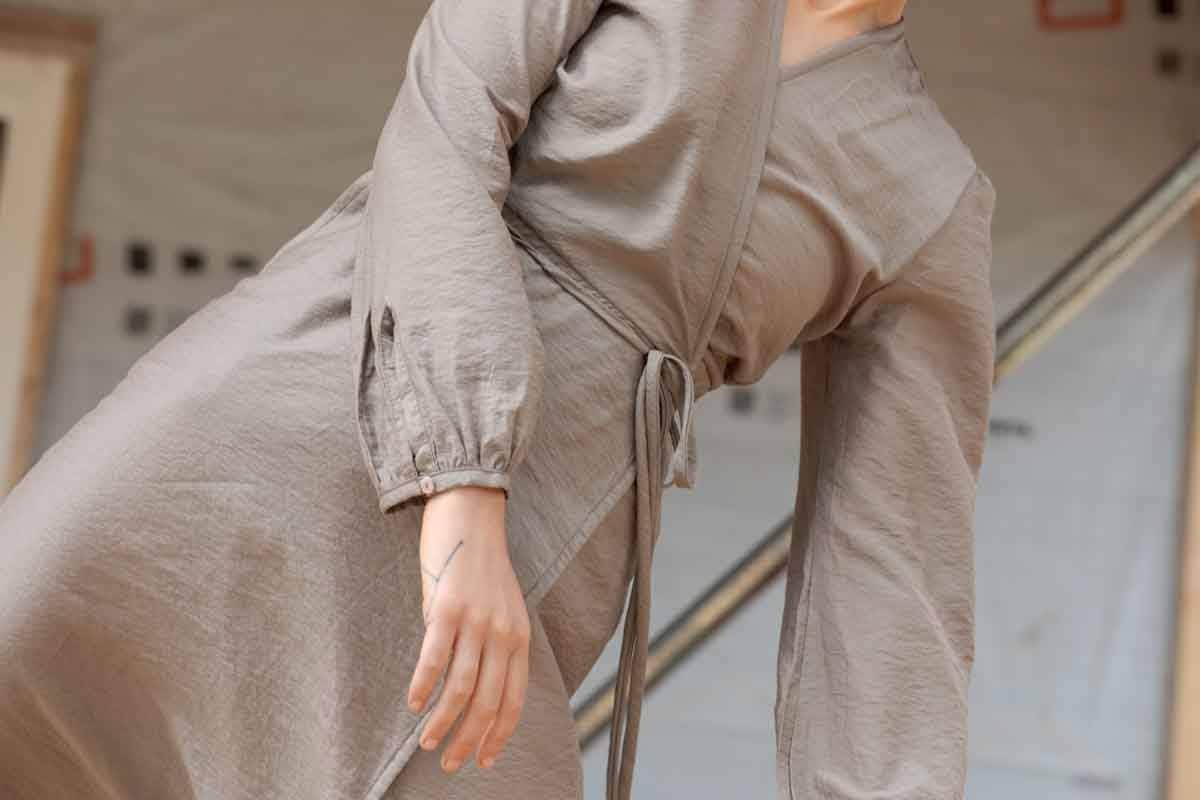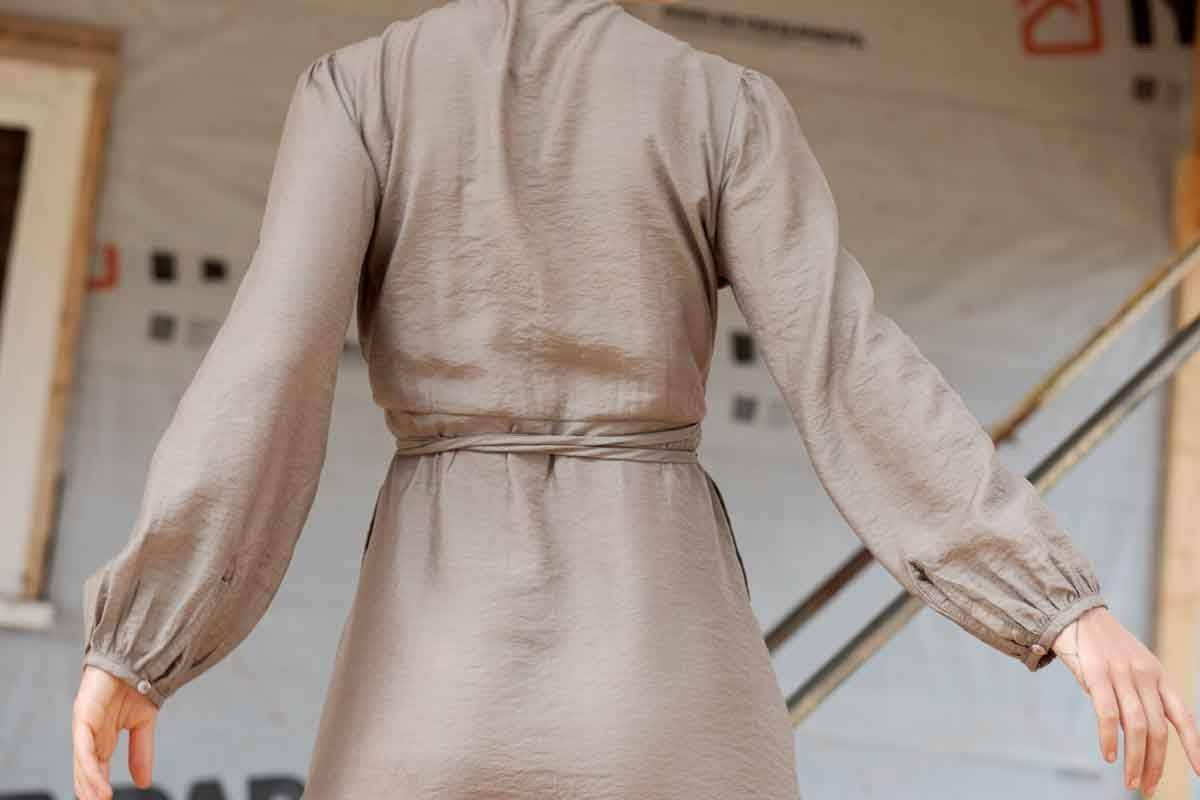 "In the early 2000s when garment production increased in China due to their very competitive labor prices, the Philippines' garment industry was affected. The garment industry in the Philippines was thriving during the 80s and 90s producing for brands all over the world. About 150,000 Filipino garment workers lost their jobs as a result of the collapse.
Our workshop stayed afloat as we kept local projects and a small number of international orders. We remained true to our values since the start."

UN SDG 5. Gender Equality is a core value of Conrado as Angela runs her company as a one-woman team. When asked about this experience she says that despite the ups and downs and occasional loneliness, she would never give up running her own business because of the fulfillment that she feels working for herself. "I also tell myself to keep on learning," she states, "This is an advice I say to my peers, interns and friends. You are always evolving - let yourself open up to changes and learn."  
The team at the Canvas could not agree more, and we applaud Angela for her adaptability and willingness to evolve with her brand. Although she was initially intimidated by the small town environment of Martha's Vineyard, the island has become Angela's favorite place in the world to live. She is very excited to be moving into her own studio there, which she believes will bring her to a new level of creativity. There are also plenty of exciting collaboration in the works with Angela's friends and fellow entrepreneurs.
If you're like the rest of us and have yet to master the art of packing, try Angela's advice: keep it simple and stick to one color scheme. Some of her favorites Conrado garments for travelling include the Regine Overalls and Shazelle Jacket.
You can shop both of these pieces online and The Canvas Williamsburg