Written by Brianna Vera, Edited by Genevieve Carlson
    3QUARTERS is an innovative fashion brand from Athens, Greece acting as a leader in fashion created from repurposed materials. Founded by brother and sister John and Gary, 3QUARTERS uses Athenian balcony awning fabrics to create diverse styles of backpacks, shoulder bags, clutches, and more accessories.
    Each 3QUARTERS bag is unique and seeks to encapsulate the spirit of Athens. John and Gary love the modern metropolis because, "it has so many quirks and character. One of these is the ubiquitous balconies and their awnings! There's a whole theatre of daily life going on behind these awnings, it's fascinating." The awning fabrics are prime for upcycling because they are "already dyed in solid colours and with a surprising variety of patterns on the inside. They're waterproof, super strong, durable, and versatile."
    Strength, durability, and versatility are what sustainably-minded shoppers seek from their purchases, and a 3QUARTERS bag delivers that alongside a positive impact. Leftover awnings, "either stay idle in warehouses for years and years, or they end up in landfills," These fabrics are 100% polyester, which uses harmful chemicals and carcinogens during its production and can take up to 200 years to decompose. Diverting from landfills, John and Gary "give [awning fabrics] a second life, and quite a fashionable one at that."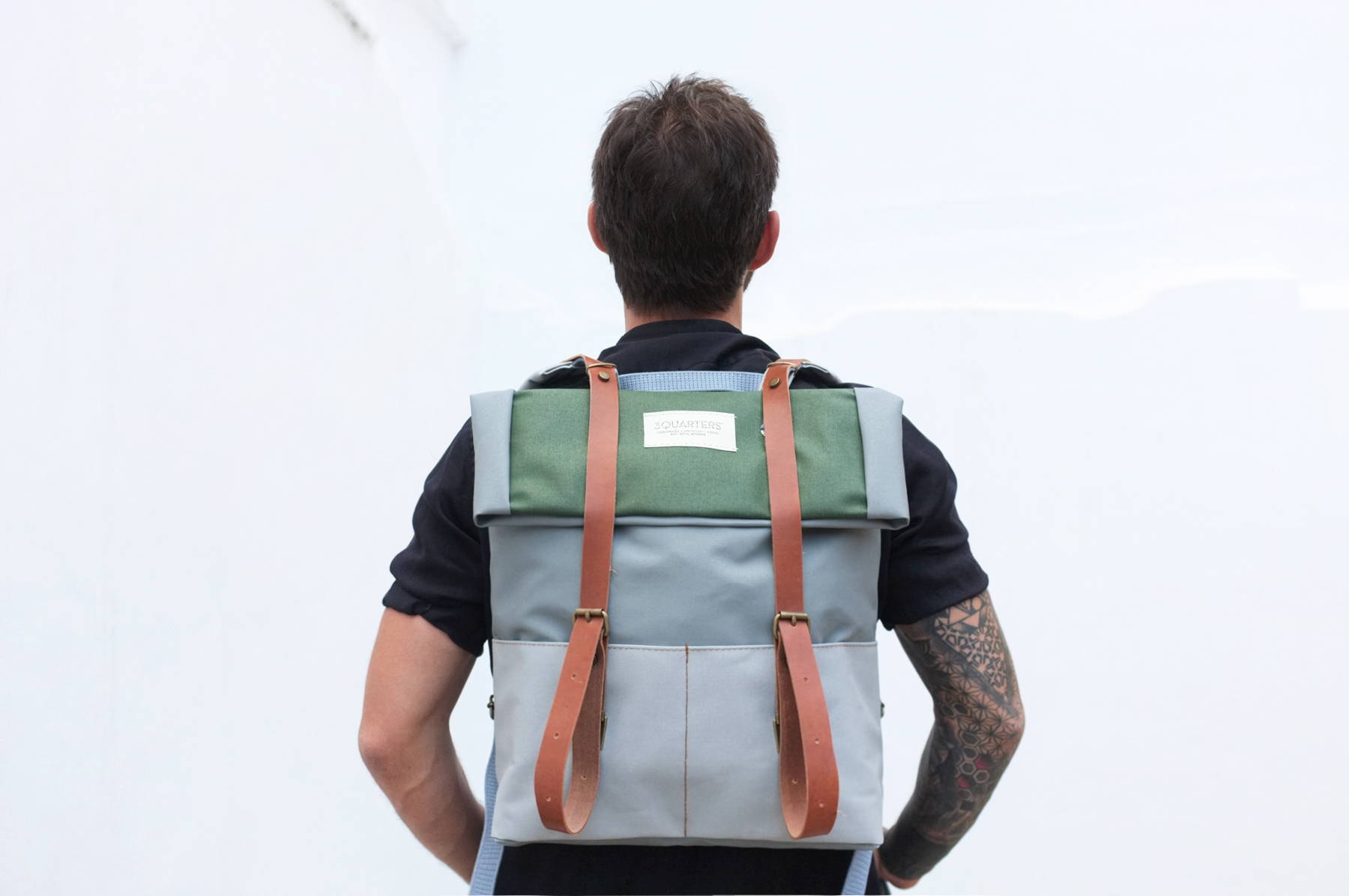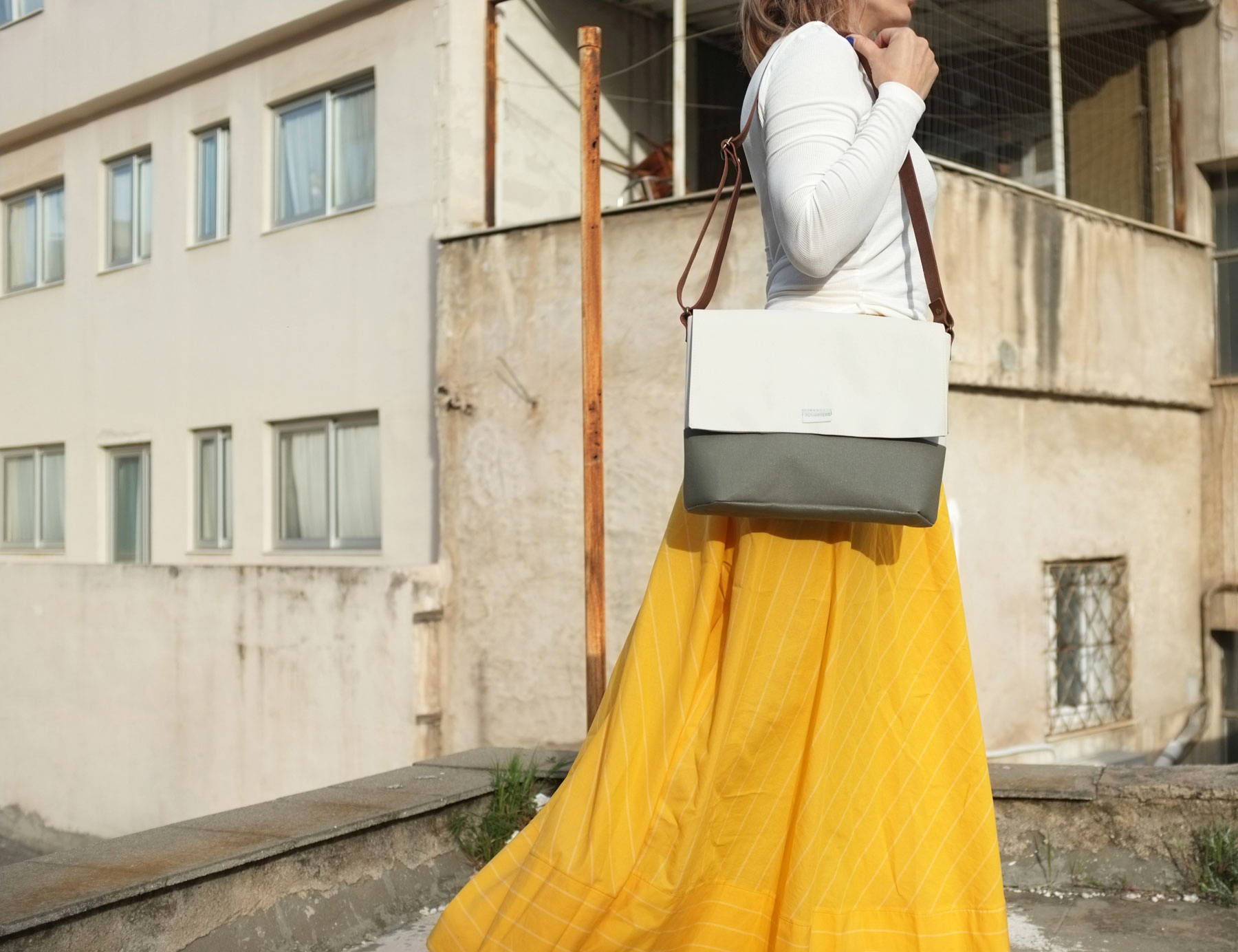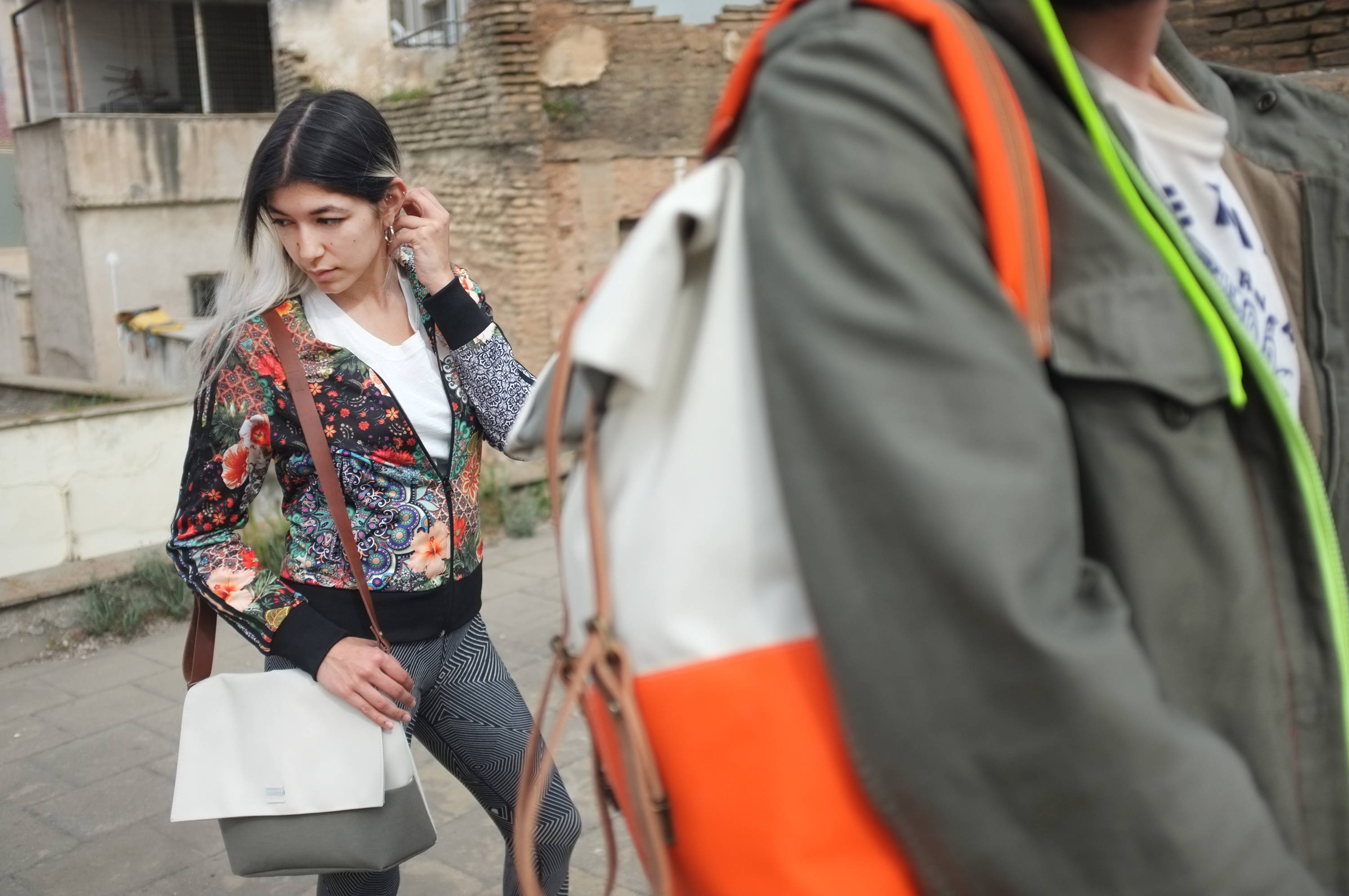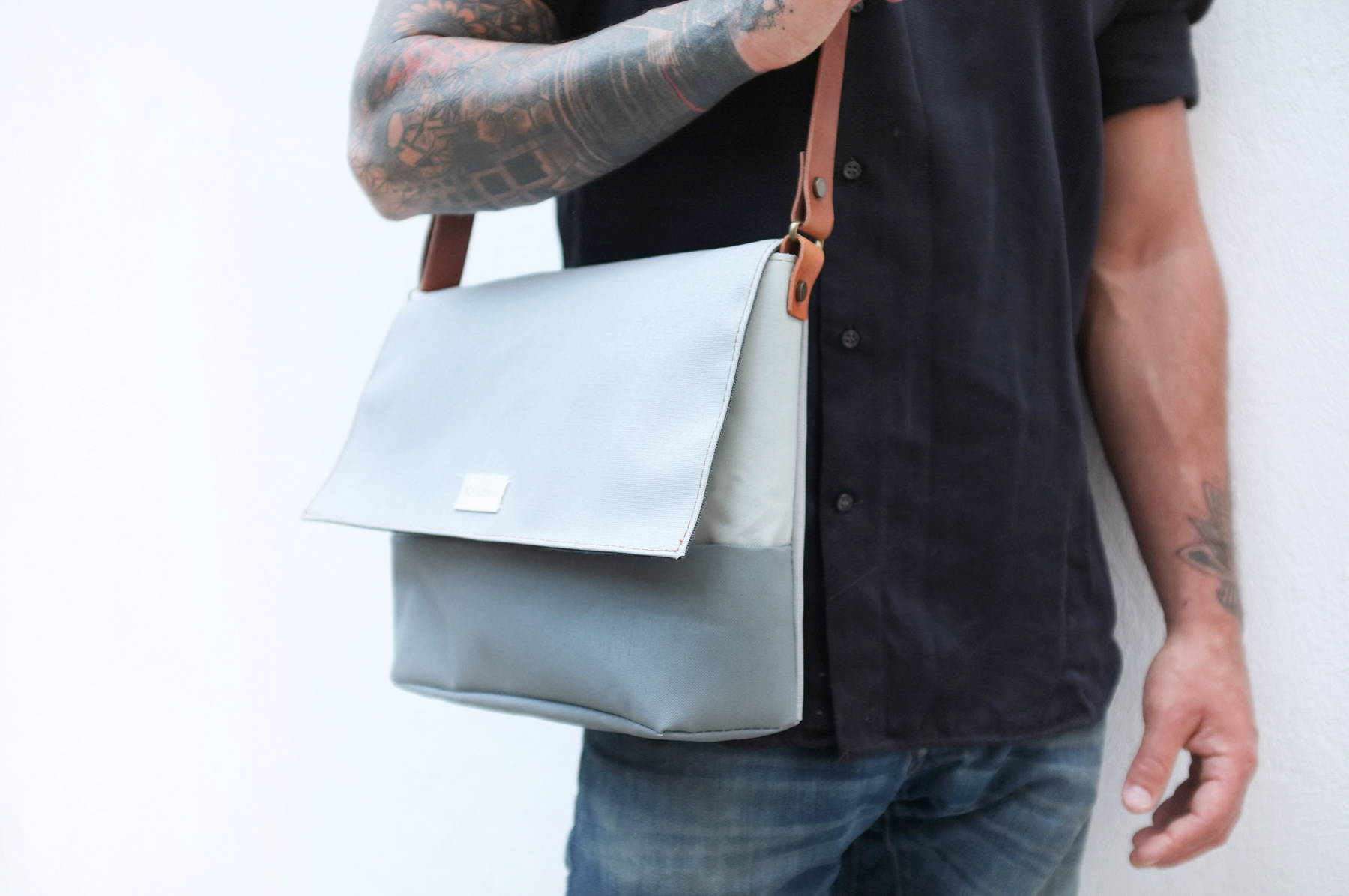 The 3QUARTERS production process is influenced by many elements. "All our designs are dictated by our choice of materials. The awnings are hard fabrics, so most of our bags are simple, utilitarian designs with few details. Sparse like Athens itself. And the colour combinations, the floral patterns, all depend on what we have at hand." Every 3QUARTERS bag has been handcrafted by John and Gary themselves, although they're not sure how much longer they can keep keep up with their increasing popularity. "We have a small space in the centre of the city, in the old shoe, bag, belt and clothes making district of Athens and everything we need is nearby." Exemplifying United Nations Sustainable Development Goal 11. Sustainable Cities and Communities and 12. Responsible Production and Consumption, 3QUARTERS ensures both that their production repurposes what would otherwise waste while also avoiding excess waste by sourcing on an extremely local scale.
    Before starting 3QUARTERS, Gary worked as an architect and John as a photographer and web developer. They each returned to Greece after years of living abroad, John in the United Kingdom and Gary in the Netherlands, where their backgrounds in art and design has given them a solid foundation to ask the right questions and solve problems while learning so many things from scratch. For them starting a company together as brother and sister has been a "thrilling experience."
      In March 2019, 3QUARTERS received the Common Objective Leadership Award for being a brand with "the courage to do the right thing – and doing it well. The CO leadership awards put the spotlight on businesses with great products or services – that maximise benefits to people, and minimise the impact on the environment." Not only are Gary and John making strides in sustainable fashion through 3QUARTERS. They are also engaging in UN SDG 13. Climate Action as part of the Fashion Revolution movement and co-founders of Fashion Revolution Greece.
    Also actively working towards UN SDG's 8. Decent Work and Economic Conditions, 9. Innovation, Industry, and Infrastructure, and 17. Partnerships for the Goals, 3QUARTERS is a leader demonstrating the value of ethical and zero-waste production.
    Find 3QUARTERS at the Canvas in Williamsburg and soon at the Canvas Antwerp.