Our Mission:
The Canvas activates vacant spaces around the world and transforms them into hubs focused on sustainable development.
What we do:
Our priority is to empower the growth of ethical fashion brands by connecting them with opportunities to scale their businesses through a unified brick and mortar sales point, while providing services, tools and analytics to enable innovation and foster growth. We believe the demise of fast fashion will be accelerated through a connected network of sustainability-focused businesses working together to stimulate progress towards the Sustainable Development Goals. Read more about the Goals here.
About Querencia:
Querencia LLC is the parent company of The Canvas by Querencia.
Querencia Studio is a brand focused on designing mindful garments, prioritizing design that considers the rapidly changing climate and a focus on enabling human survival and flourishing.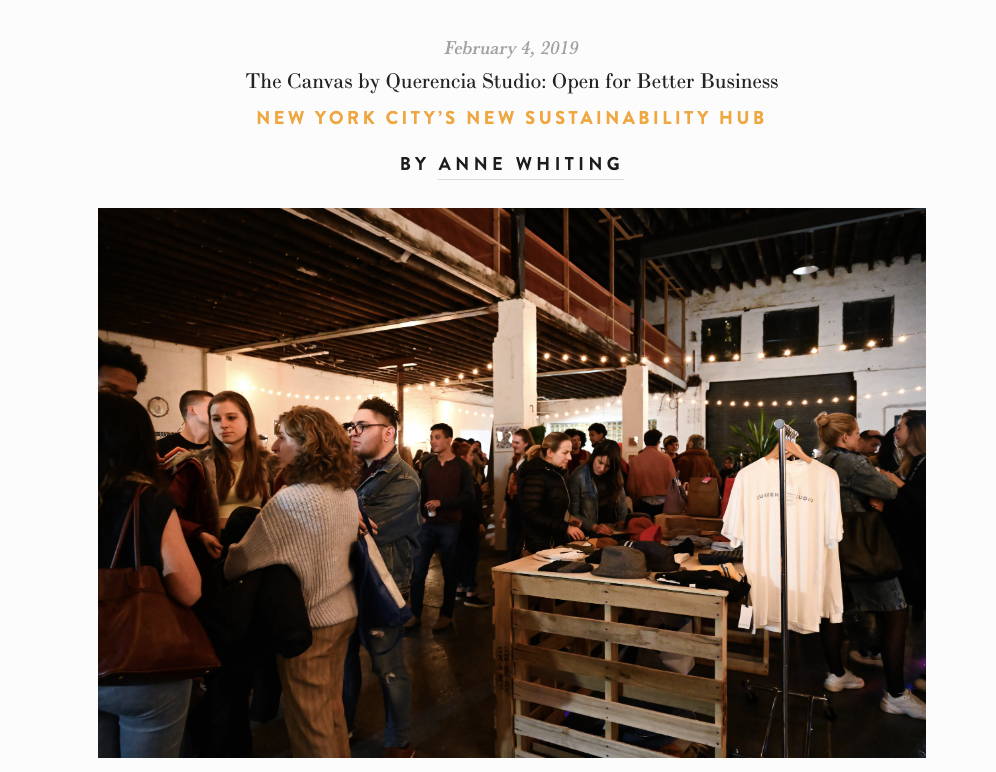 SUSTAIN
The Canvas by Querencia Studio: Open for Better Business
This is the New York-based eco warrior's newest pin drop dedicated to the cause of sustainable business, events, and positive change: The Canvas by Querencia Studio Williamsburg. It is the newest location in a collection of multipurpose venues hosting workshops, installations, galleries, pop-ups, events and experiences aimed at addressing the United Nations' Sustainable Development Goals.
---
Magnanimous
CELEBRATING NEW YORK'S ETHICAL ENTERPRISES
Querencia Studio, a fashion brand and agency, cultivates sustainability through a multitude of means. One of these, The Canvas, is a collection of multipurpose spaces in NYC that hosts events, installations and shopping experiences.
---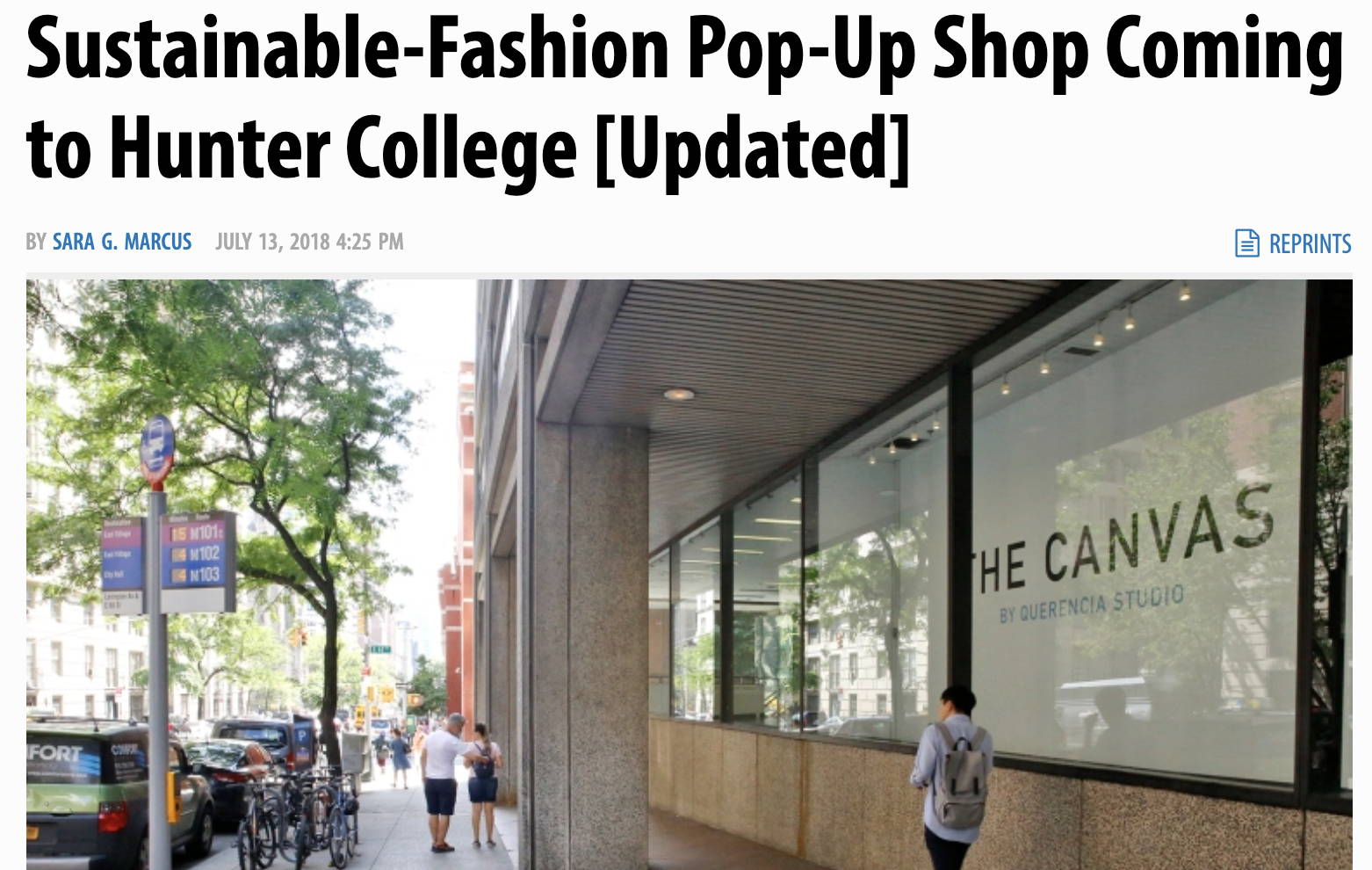 COMMERCIAL OBSERVER
Sustainable-Fashion Pop-Up Shop Coming to Hunter College
Brooklyn-based Querencia Studio, a creative studio focused on sustainable innovation, is opening a pop-up store, The Canvas, this Monday on the Upper East Side, the Commercial Observer has learned.
---
BEDFORD + BOWERY
THIS ANTI-MAGA HATE IS ATTEMPTING TO
MAKE FASHION GREAT AGAIN
At this point, there've been hundreds of takes on the "Make America Great Again" hat—my favorite being the "Make Youth Sonic Again" hat that recently got a shoutout from Sonic Youth's Thurston Moore. But the simplest one might just be the best one.
Make America Great Again?
"NO." So says the red hat currently on sale at The Canvas, a new sustainable fashion shop in Williamsburg.
---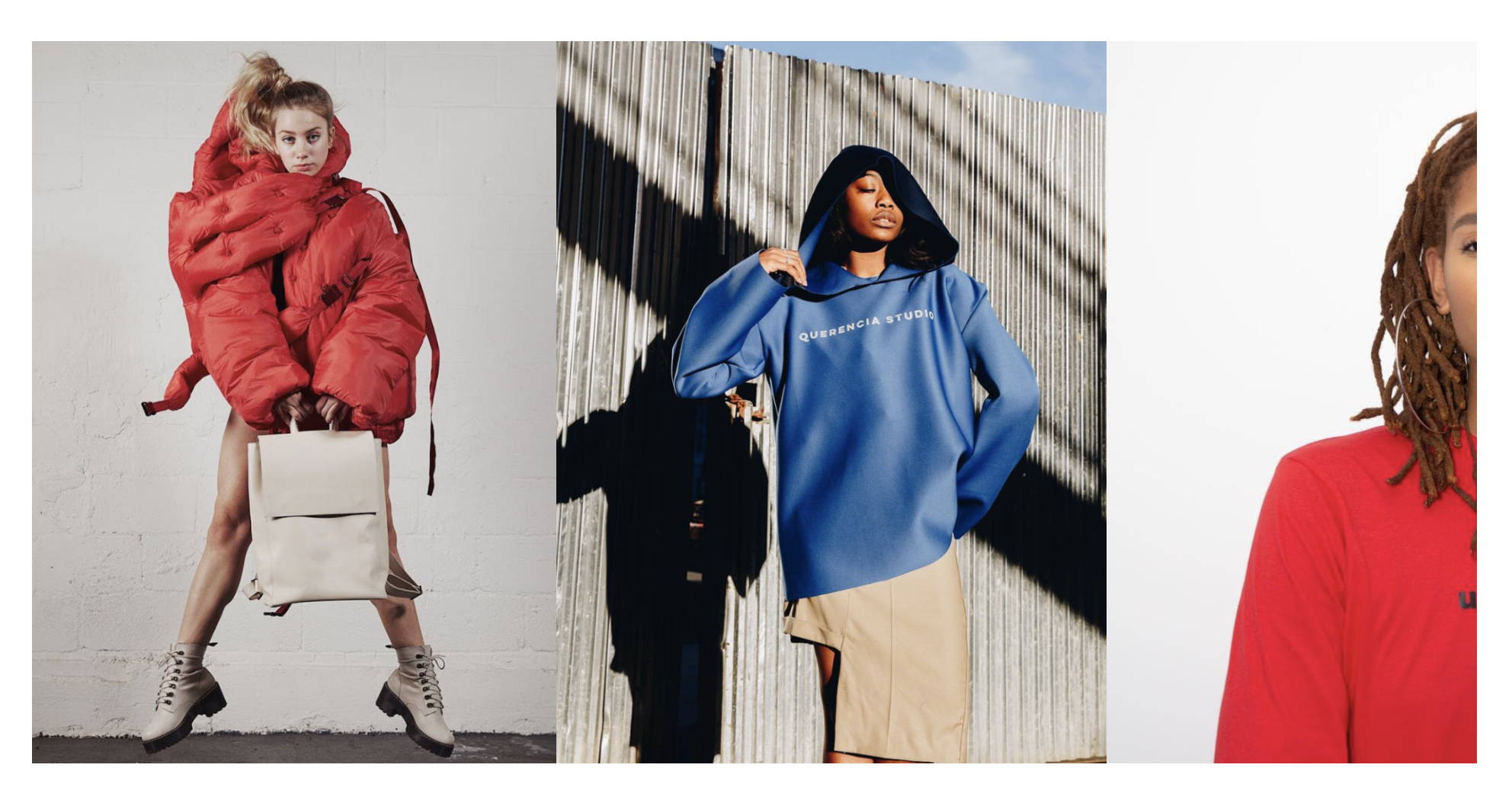 GLOBAL FASHION XCHANGE : BLOG
THE CANVAS NYC
The Swap Shop opening is just around the corner (Feb 1st!), and the founders of Querencia Studio and The Canvas gave GFX a glimpse into their world, how they met and eventually what inspired them to start their own brand and sustainable emporium! Have a read and check out their label space in Hunter College and Williamsburg!
---
OSIER
INTERVIEW WITH THE CANVAS BY QUERENCIA STUDIO, NEW YORK
OSIER goes international! Our first partner overseas is The Canvas in Williamsburg, New York. The Canvas, powered by Querencia Studio, is a collection of multipurpose spaces hosting and facilitating experiences and events aimed at addressing the United Nations' Sustainable Development Goals.
We're here today with Devin James Gilmartin, President and Creative Director at Querencia Studio to find out a little more, and what it means to us.
---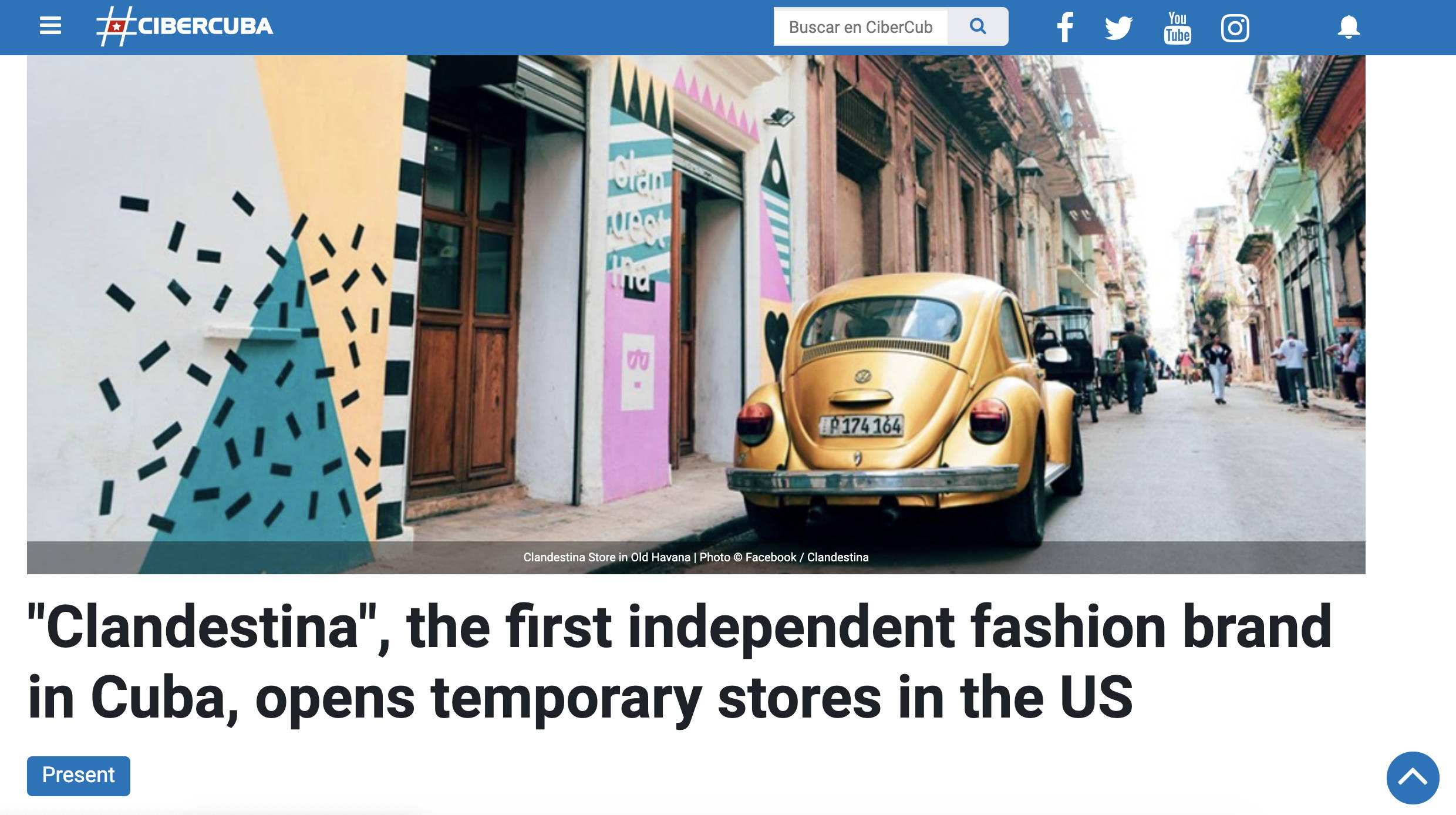 CIBERCUBA
"Clandestina", the first independent fashion brand in Cuba, opens temporary stores in the US
The Cuban designer brand "Clandestina" will show its creations from tomorrow, June 4, in a temporary store in New York. While, simultaneously, it will hold workshops, panels and art presentations in Washington DC.